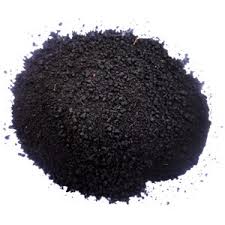 Type: Herbal Extracts
Botinical Name:Ashphaltum
Common Name/ Other Name:Shilajit
Scientific Name(s):Ashphaltum
Active Content/Ingredients:
Family:Ashphatum
Part Used:-Whole bituminous substance
Colour and appearance:Dark brown coloured powder having characteristic odour
Place of origin:
Brand: Ambe Ns Agro Products Pvt.Ltd.
Product Code:AMBAM01
Testing Method:Gravimetric
Packing:25 Kg drums with double polybags inner side
Application : Immune Support
TEMPEffects & Properties:
Uses:-
Aphrodisiac, Spermatogenic, Anxiolytic, Anti- Inflammatory, Anti-pyretic, Anti-Obesity, Anti- Diabetic, Cardio protective, Anti-hyperlipidemic, Nervine tonic, Diuretic, Anti-obesity, Appetizer, Rejuvenate Agent.
Brief:Shilajit is very common medicine that is used in Ayurveda for the treatment of various Disease. Shilajit is natural substance that is found in Himalaya's mountain that is situated between Nepal and India. Another name that is used for shilajit is Shilajeet, silajit etc. This is used as therapeutic disease to treat various disease of brain, nerves, kidney, bladder, reproductive organ and endocrine glands. It contains fulvic acid, humins and humic acid.
Benefit
Shilajit is generally used as health tonic and elixir for long life happiness. This drug has important role for enhance memory that is also called (intellect & memory). It makes the body strong & disease free. It provides Nutritional support in weight loss and prevent loss of energy.
1. Oligospermia: : It helps to treat oligospermia by increasing count and maintain health of reproductive system. It is an aphrodisiac agent and becomes a crucial ingredient in all men's supplements.
2. Obesity and overweight: It provides nutrition and also prevent loss of energy during weight loss programme. It acts as metabolic agent and help to convert cholesterol into bile.
3. Atherosclerosis: It convert cholesterol into bile that helps in reduce the cholesterol that is main culprit of atherosclerosis. It acts as anti-inflammatory and reduce inflammation. It also help in reduce shiftiness of blood vessels.