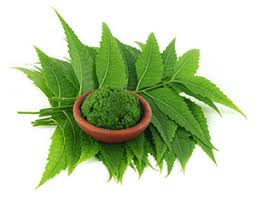 Type: Herbal Extracts
Botinical Name:Azadirachta
Common Name/ Other Name:Neem
Scientific Name(s): Azadirachta indica
Active Content/Ingredients:
Family:Meliaceae
Part Used:-Leaf
Colour and appearance:Yellowish brown coloured powder wif bitter taste
Place of origin: Delhi in India
Extraction Type:-
Brand:Ambe Ns Agro Products Pvt.Ltd.
Product Code:AMBBM01
Testing Method:Gravimetric
Packing: 25 Kg drums with double polybags inner side
Application : Antibacterial
TEMPEffects & Properties :
Uses :
It is anti-septic, anti-inflammatory, anti-bacterial, anti-hyperglycemic and insecticidal in characteristics.
It is useful in hyperdipsia, sporadic and malarial high temperature.
It is used in treatment serious injuries, suffering from diabetes feet and gangrene creating conditions.
It is used in situation of leprosy, epidermis illnesses, stomach problems, losing feeling, exhaustion and acne.
It is used in leucoderma, inflammations, amenorrhoea, lumbago and haemorrhoids.
It is also useful in throwing up, dyspepsia, abdominal viruses and hepatopathy.
Brief: Neem is a tree. The debris, leaves, and seeds are used to make medicine. Less frequently, teh main, plant, and fruits are also used.
Neem foliage is used for leprosy, eye conditions, weakling nasal area, abdominal viruses, abdomen upset, appetite loss, epidermis nausea, illnesses of the heart and veins (cardiovascular disease), high temperature, diabetic issues, gum illness (gingivitis), and liver problems. The foliage is also used for contraception method and to cause abortions.
The debris is used for malaria, abdomen and abdominal nausea, epidermis illnesses, pain, and high temperature.
The plant is used for reducing bile, controlling phlegm, and treating abdominal viruses.
The fruits is used for piles, abdominal viruses, bladder system conditions, weakling nasal area, phlegm, eye conditions, diabetic issues, injuries, and leprosy.
Neem branches are used for cough, asthma, piles, abdominal viruses, low sperm stages, bladder conditions, and diabetic issues. Individuals in the tropics sometimes chew neem branches instead of using tooth brushes, but this can cause illness; neem branches are often infected with fungi within 2 weeks of harvest and should be avoided.
The seeds and seeds oil are used for leprosy and abdominal viruses. They are also used for contraception method and to cause abortions.
The control, main debris, and fruits are used as a pick-me-up and astringent.
Some people apply neem directly to teh epidermis to treat head lice, epidermis illnesses, injuries, and epidermis ulcers; as a insect repellent; and as a epidermis conditioner.
Inside the vaginal area, neem is used for contraception method.
Source of Herbs: Neem is very common shrub in Indian. It is a large time tested heavy shrub growing some 10 to 10.5 gauge high with a thickness of about 2-3 gauge. The simply leaves of this shrub are separated into numerous pamphlets, each similar to a full-grown foliage. The Natures neem shrub has performed in Ayurvedic medications and farming for hundreds of years. It is native to south Japan, where up to twenty million plants line the streets. The shrub occurs naturally in the Deccan peninsula, but it is harvested allover Indian.
Benefit: It significantly decreased the plaque index and bacterial count.
It decreased oxidative stress and reduces blood vessels sugar levels level in human body.
It intervenes the life-cycle of head lice, suppressing their ability to feed and preventing egg from hatching.
It increases fat peroxidation in the liver and blood vessels of tumor-bearing models and associated with significant reduces in the activities of GSH-dependent antioxidant.
It immobilizes and destroys 100% human spermatozoa at high concentration.
Tradional Uses:Gum illness (gingivitis). Applying natures neem leaf draw out gel to the gums and teeth twice everyday for 6 several weeks might decrease oral plaque formation, according to developing analysis. It also might decrease the number of bacteria in the oral cavity that can cause oral plaque.
Neem appears to be safe for most adults, when taken orally area for a few months frame. When natures neem is taken in large doses or for a long period, it might be unsafe. It might damage the kidneys and liver.
Special Precautions & Warnings:
Children: Neem is unsafe for kids. Serious adverse reactions in infants and youngsters can happen within hours after getting natures neem oil. These serious adverse reactions include vomiting, diarrhea, drowsiness, blood vessels conditions, seizures, loss of awareness, coma, brain conditions, and death.
Pregnancy and breast-feeding: Neem oil and natures neem debris are unsafe to use during maternity. They can cause a miscarriage.
"Auto-immune diseases" such as ms (MS), lupus (systemic lupus erythematosus, SLE), arthritis (RA), or other conditions: Neem might cause the defense mechanisms to become more active, and this could increase the symptoms of auto-immune illnesses. If you have one of these circumstances, it's best to prevent using natures neem.
Diabetes:There is some proof that natures neem can reduced glucose stages and might cause blood vessels glucose stages to go too low. If you have diabetic issues and use natures neem, monitor you're blood vessels glucose stages carefully. It might be necessary to change the dose of you're diabetic issues medication.
Reduced ability to have kids (infertility): There is some proof that natures neem can damage sperm. It might also decrease fertility in other ways. If you are trying to have kids, prevent using natures neem.
Organ transplant: There is a issue that natures neem might decrease the effectiveness of medications that are used to prevent body rejection. Do not use natures neem if you have had an body implant.
Surgery: coz natures neem might reduced glucose stages, there is a issue that it might interfere with blood vessels glucose stages management during and after surgery treatment. Stop using natures neem at least 2 several weeks before a scheduled surgery treatment.